Learn more about Tooth Extraction and request your appointment below!
More About Tooth Extraction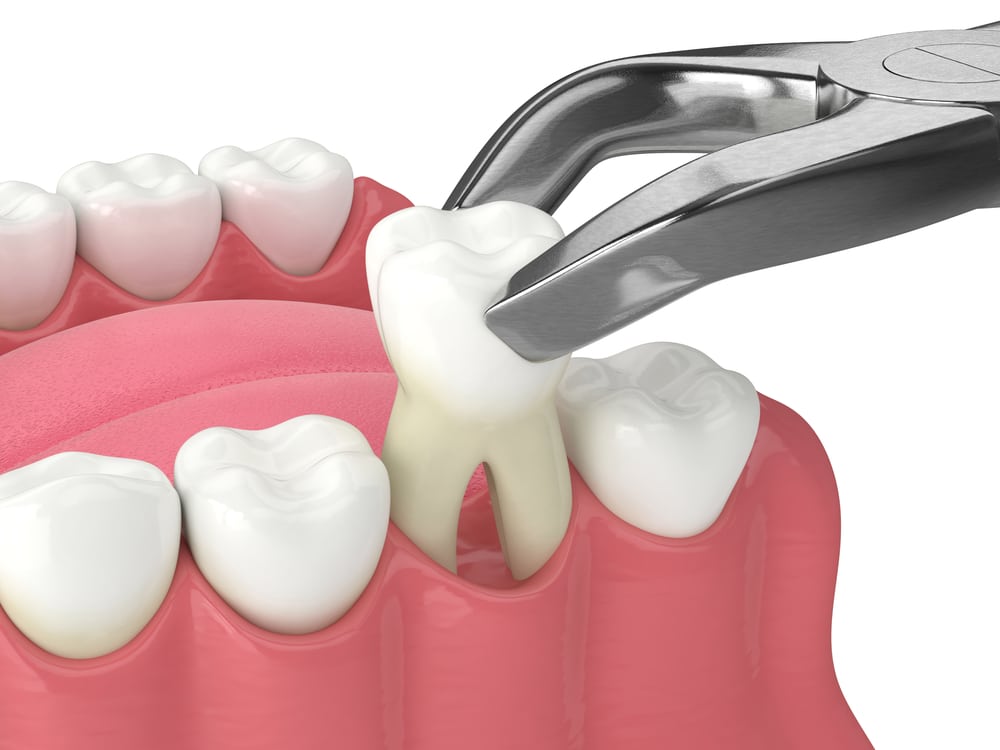 Tooth extraction procedures are used to treat severe oral health issues. If your teeth are badly damaged due to decay, trauma, crowding or infection, it may be necessary to have a tooth extraction. Before an extraction, restorative options such as root canal therapy, dental crowns and tooth fillings are considered. 
Modern advancements in dentistry make the tooth extraction process considerably less invasive and painful than in the past. As a team of skilled professionals, our goal is to help ease stress and provide comfort throughout the process.
Tips for before your procedure:
At Love Family Dentistry, we make understanding your dental insurance and financing as easy as possible. We are proud to offer many ways to help you finance your dental care. Contact our team to learn more about your options today.
Patient First Approach
Here at Love Family Dentistry, we pride ourselves on our commitment to stay on schedule. We refuse to waste our patient's valuable time. We hope you'll come in and experience our one-on-one patient care!
Welcoming Team
If you're looking for a dentist, look no further! Everyone here at Love Family Dentistry is honest and understanding. Depending on the individual's needs, Dr. Love will determine how he can best improve your oral health.
Convenient Location
Our conveniently located Spokane Valley dental office, across from Starbucks at the corner of Argonne and Broadway. At Love Family Dentistry, you'll find a refreshing blend of small town friendliness and big city dental technology, accommodating financing options, and superb customer service.
We love hearing from our patients! Thank you to everyone who has taken the time to provide us with feedback. It means the world to us!
Mary is a new hygienist at Love Family Dentistry and she was amazing. She's thorough, caring, and made me feel at ease. Dr Love is so kind and gentle. I'm so happy to refer my friends & family!
These people are amazing. I have a fear of dentists and dental offices . They relaxed me enough so they could take care of a crown and a filling . Great office and kind people.
This dental team is awesome. They are the best group of people I've gone to, too have my teeth cleaned, they are friendly ,professional, informative and the most gentle pain free experience I've had in a dentist in my life. I definitely recommend them.👍